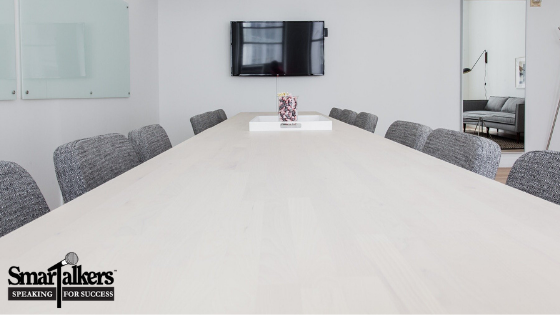 "I know I'm the expert on my topic. I've worked hard on the design and practiced my delivery, but I always think before presenting, what if..?"
After hearing this from a new client of mine I asked her why she felt the "what if " syndrome? Her reply was, "I don't know. I just always feel this way."
What about you? After you have designed and practiced your delivery of a presentation, do the "what if's" begin to creep in?
The "what if" syndrome is a certain way to sabotage the success of your presentation, cause unnecessary anxiety, and cause you to second guess your presentation skills to make a successful presentation.
When preparing your next presentation, I invite you to ask yourself:
Do I have a clear objective for my presentation? In other words, have I answered the question, what do I want my audience to DO, not think, as a result of it?
Have I done an in-depth audience analysis audit to ensure my presentation is focused on my audience's needs and wants and not what I think they want or need to know?
Have I added stories, examples, or analogies that support my main ideas which will keep my audience interested?
Do I have an attention-getting opening that does NOT begin with "Thank you for having me speak to you," and a closing that shows your audience you've come full circle?

These are just a few questions that need to be answered "yes" in order for you to eliminate the "what if's" from your mind.
In my book "Loud and Clear: How to Prepare and Deliver Effective Business and Technical Presentations", there's a six-step process, when diligently followed ensures your success in designing and delivering an effective presentation that will get you the results you want and your audience will feel it's been worth their time listening to you.
Loud and Clear's practical step by step process has helped over a quarter of a million people present their message with confidence, clarity, and connection.
And now the rest of my client's story. After we worked through the Loud and Clear Six-Step process, my client delivered her next presentation without the "what if's" but now she says, "It's showtime!"
If you'd like more information about the Loud and Clear Six-Step Process and my coaching program, let's connect! wendy@smartalkers.com.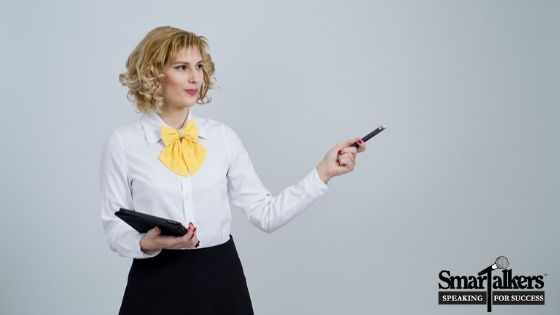 One of the most common concerns of my coaching clients involves how to effectively present to senior executives. Here are a few tips to help you the next time you have the opportunity.
Summarize upfront

: Say you're given 30 minutes to present. When creating your opening statement, pretend your whole time slot got cut to 5 minutes. Lead with all the information your audience really cares about such as: high-level findings, conclusions, recommendations, call to action. State those points clearly and succinctly in your opening statement, then move on to supporting data, and material that's peripherally relevant.

Set expectations

: Let the audience know you'll be spending your first few minutes presenting your summary and the rest of the time on discussion.

Create summary slides

: When making your slide deck, place a short overview of key points at the front; the rest of your slides should serve as an appendix. Follow the 10% rule: If your appendix is 20 slides, create 2 summary slides. After you present the summary, let the group drive the conversation, and refer to appendix slides as relevant questions and comments come up.

Give them what they asked for

: This time-pressed group of senior executives invited you to speak because they felt you could supply missing or valuable information on the topic. Answer that specific request directly and quickly.

Rehearse

: Run your talk and slides by a colleague who will serve as an honest coach. If possible, find someone who's had success getting ideas adopted at the executive level.
Public speaking and communication skills are the primary skills SmarTalkers can provide through our coaching and training opportunities.
Visit our website www.smartalkers.com or contact Wendy Warman wendy@smartalkers.com for more information.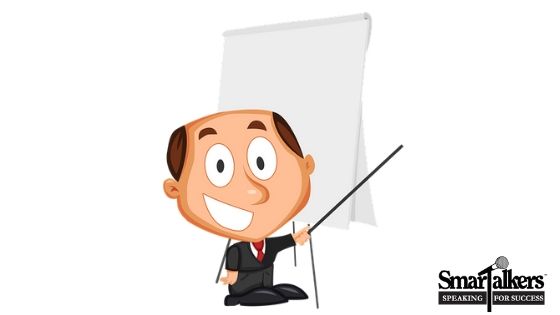 In my morning thoughts and meditation, I came across this statement. It's one I've heard before, however, today it prompted me to reflect on the responsibility and accountability we have when presenting our information to others.
When designing a presentation we must keep our audience in mind. That is a speaker's responsibility. It's not all about what we want them to know about our topic, but also what they will want to know and hear about the topic.
In addition, we are held accountable for not only what we say but how we say it. Our tongue is a very small muscle in our body but holds power that can encourage and build up or destroy and tear down. Our voice and body language have power over our words. They must match in order to be believable and accepting to our audience.
Presenting to others is a privilege and with that privilege comes responsibility and accountability.
When developing your presentation, do you have a process that will ensure your message will address your audience's needs and wants? Are you in control of having your message match your words and voice?
If you're unsure, the process found in my book Loud and Clear: How to Prepare and Deliver Effective Business and Technical Presentations may be just what you need. It's a simple process that delivers positive results! To find out more about the Loud and Clear Process and hear from the words of my clients the benefits they've received, check out my website: www.smartalkers.com or contact me at wendy@smartalkers.com. I'd welcome the opportunity to speak with you!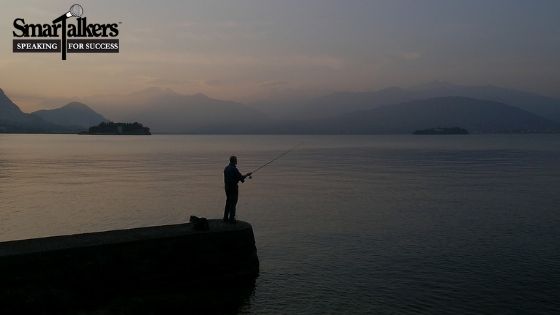 It's just as important to know what your audience doesn't want from a presenter as it is to know what they do want. Over the years of coaching and training in designing and delivering business and technical presentations, I have polled my clients and audiences as to what is a real turn off to them when listening to a speaker. Here are the top ten responses.
Ten of the Most Common Ways to Turn Off Your Audience
Lack of rapport with the audience

Looking stiff and uncomfortable

The presentation is too intellectual with no audience engagement

The presenter appears to lack confidence

Poor eye contact

Distracting mannerisms

Being unprepared

Monotone voice

Lack of enthusiasm

Using boring material
Four Faults Your Audience Will Never Forgive You For
Not being prepared.

Not making them feel comfortable.

Not being committed to your topic.

Not being interesting.
Are you guilty of any of these turn-offs? If so the Six-Step Loud and Clear process will give you the techniques needed to move your audiences from saying "Get the hook!" to "More, more, more!"
Here are a few of the benefits of using my Loud & Clear process from my book Loud and Clear: How To Design and Deliver Effective Business and Technical Presentations, with over a quarter of a million sold to date.
Reduces stress and anxiety.

Reduces preparation time by 20-50 percent.

Increases your audience's interest, understanding, and engagement.

Connect more directly with your audience's needs and wants.

Increases your confidence and clarity.
If you'd like more information about the Loud and Clear process, let's talk: wendy@smartalkers.com.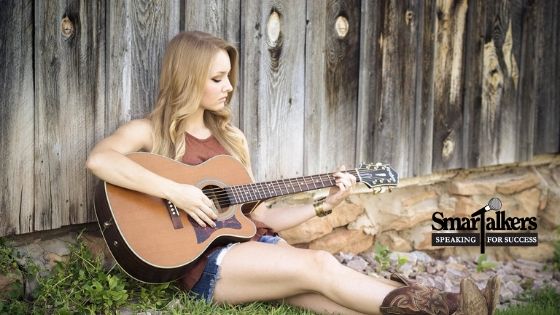 A new summer program called Songland caught my attention when I watched how three superstar professional musicians use their individual areas of expertise to help unknown songwriters hoping for a break into stardom get their song chosen to record for global release. As stated in the press release for the show:
"The panel assesses the lyrics, arrangement, rhythm, melody, and message and discusses ways to adapt the songs to fit the style, taste, and ability of the guest artist. In the studio, the producer and songwriter will then work to customize the song for the guest artist. By episode's end, the artist will select a song to record for a global release."
Wow, I thought! This is what I do for my clients in crafting and delivering their presentations.
Here are the similarities:
The songwriter is the expert because they wrote the song.
My client is an expert because they know their topic.
The songwriter needs to know their audience, in this case, they need to adapt their song to fit the style, taste, and ability of the guest artist. My client needs to perform an in-depth audience analysis audit in order to ensure it is crafted to meet the needs and wants of the audience.
The songwriter needs to present it in a way that connects with the guest artist through the music, words, and overall color of the song, including the rate/pace of the words, the tone of the song, and the feeling the song evokes.
For example, if the song is being pitched for a movie like The Fast and The Furious, which was the focus of one of the guest artists, it needed to be fast-paced, with a catchy rhythm, and an overall powerful tone. When pitched to John Legend, a more mellow singer-songwriter, the performance needed to have a soft, sweet and low-key tone.
This is the same for my clients. They need to identify and practice, through their body language and tone of voice, the ability to ensure their presentation matches their message and the style of their audience.
If the content of the presentation has excitement to it, the presenter needs to show this emotion through gestures and vocal expressions including, loudness variations, a more rapid pace and a variety of vocal inflections.
If the content has a more serious nature to it, the presenter needs to tone down gestures and voice attributes, including loudness, pace and pitch variations.
The takeaway is this: whether you're crafting a song or a presentation, you must know who your audience is and create the emotion and content that connects with them in order to be successful.
Remember, every audience is tuned into the radio station WIIFM, What's In It For Me!
If you'd like more information about how you can be a successful crafter and presenter of your message, I'd welcome the opportunity to speak with you. Contact me for a free consultation.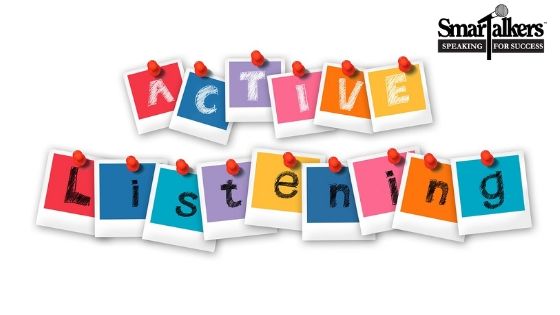 In a recent training session I conducted for human resource professionals, one of the most important takeaways voiced at the end of the training was to remember to use the mind flush technique.
Have you ever had a disagreement with a colleague or difficult conversation or situation, personal or professional, take place prior to going into an important meeting? A meeting where it will be absolutely necessary for you to be an active listener and participant, however, due to the challenging situation that is foremost in your mind, it will be difficult for you to let go to be present in the meeting? That's where the mind flush technique comes into play.
Immediately before entering the meeting, go to a quiet place, breathe deeply, and flush away the challenging situation that is monopolizing your mind. As soon as your thoughts go back to it, acknowledge it and let it go, at least until your meeting is over. This way you'll be present and in an active listening state that will let the speaker know you are present.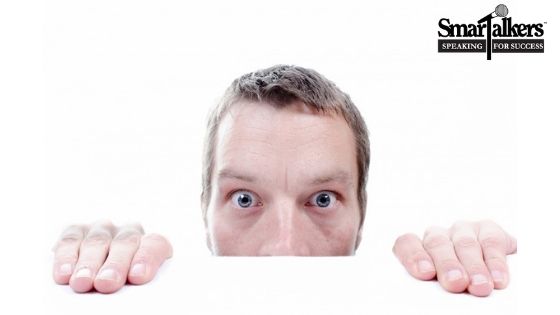 Do you have a fear of speaking and let the "what if" thoughts consume you? "What if I make a mistake and look like a fool? What if I'm asked a question and don't know the answer? What if the technology doesn't work?"
The following post came through Instagram and I don't know who wrote it, but felt the thoughts were appropriate for those that have a fear of speaking. Take heed. We are what we think, especially relating to: "What if" thoughts?
"Are you worried? Do you have many "what if" thoughts? You are identified with your mind, which is projecting itself into an imaginary future situation and creating fear. There is no way that you can cope with such a situation because it doesn't exist. It's a mental phantom. You can stop this health and life-corroding insanity simply by acknowledging the present moment."
I might add, related to speaking, there is a way you can cope. Learning how to design and deliver a presentation and find out how to dispel all the "what if's" will give you the confidence to overcome your fear. I know this for a fact because this is how I overcame my fear of speaking in public. You can too!
 "Developing excellent communication skills is absolutely essential to effective leadership. The leader must be able to share knowledge and ideas to transmit a sense of urgency and enthusiasm to others. If a leader can't get a message across clearly and motivate others to act on it, then having a message doesn't even matter." -Gilbert Amelio, Former President and CEO of National Semiconductor Corp.
"You can have brilliant ideas, but if you can't get them across, your ideas won't get you anywhere." -Lee Iacocca
What's the common thread between these two quotes?  CONNECTION! We find, in both quotes, the necessity of being able to get your message and ideas across to others in a clear, concise, and understandable way.  
Many times, I find my clients are experts in their field but are unable to get their expertise across to their audiences.
15% of your success is from your knowledge.
85% comes from your ability to effectively communicate your knowledge.
Taken from the Audience Analysis Audit in my book Loud and Clear: How to Prepare and Deliver Effective Business and Technical Presentations, here are a few questions for you to consider about your audience before your next presentation to make sure you CONNECT!
What are the benefits of your information to your audience? Every audience member is hooked up to the radio station WIIFM. What's In It For Me.

What is their level of understanding of the types of information you will be sharing? This will shape the way you present your information to make your connection.

What is their knowledge of the subject? Too much or too little information= no connection.

What are their opinions about your subject? Dispel resistance, if any, upfront. Let them know you've done your homework!

How willing are the members of your audience to accept the ideas you will present? Get them on board as quickly as possible.

What are the desired emotional effects you want your audience to feel both during and immediately following your presentation? People "buy" on emotion.

How are you going to involve your audience during your presentation? If you tell me, I'll listen; If you show me, I'll pay attention; If you involve me I'll learn!
By answering these questions, you'll be on track with key information to help you design a presentation that connects with your audience. These questions may be applied to an audience of any size…even one. Take good care of your audience and you will get the results you want!
Here's to presentations that connect!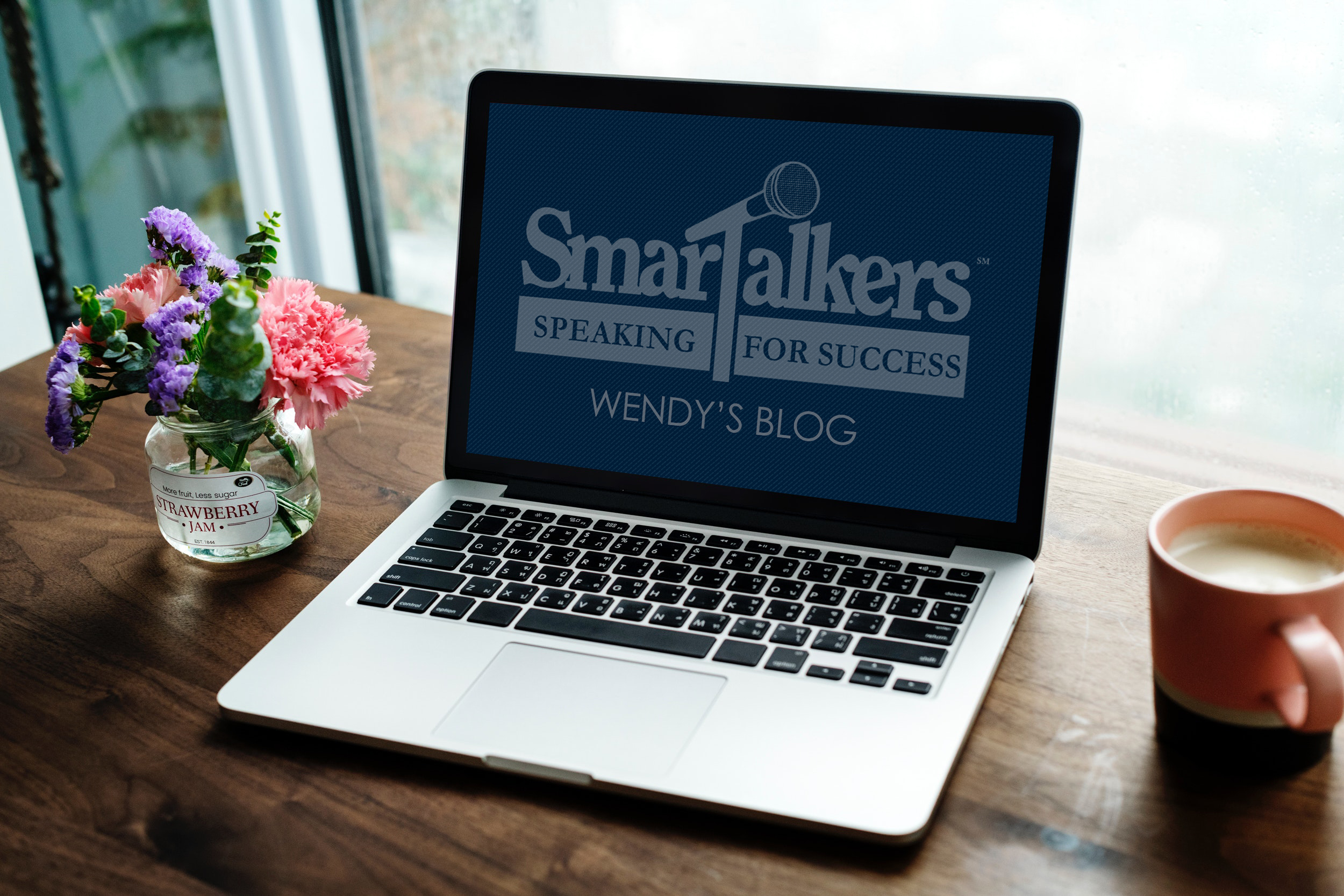 Step 1
Establish Your Objectives
Without a doubt, this often overlooked step is the most important one in the planning process. You need to ask. "Why am I making this presentation?" not "What am I going to say?" Start by determining what you want to accomplish with your presentation. Your objectives must be realistic and achievable, immediate, and essentially selfish. They represent what you want to have happen during and after your presentation.
Step 2
Analyze Your Audience
Next, turn the tables-think about your audience's needs and wants. What do you need to know about your audience's knowledge, attitudes, likes, and dislikes to increase the probability of achieving your objectives? What is likely to get your audience to do what you want them to do?
Step 3
Prepare Your Preliminary Plan
The preliminary plan is not a speaking outline. Think of it as a conceptual guide to help you determine what will most logically lead to accomplishing your presentation objectives. This should be a blueprint for developing your ideas and deciding how much and what kind of information you will need.
Step 4

Select Resource Material
Finding enough resource material to supplement your talking points is not difficult. The challenge is selecting what and how much material you should include. Ask yourself the following questions:
What is the purpose of this presentation?

What should you cover? What can you eliminate?

What amount of detail do you need?

What must you say if you are to reach your presentation objectives?

What is the best way to say it?

What kind of audience action or response are you seeking?

What material should you withhold from your presentation but have available for reference?

Finally, submit all your resource material to the "Why?" test. Be sure you can justify why you selected the material and how it will contribute to achieving your objectives
Step 5

Organize Materials
Like any good story, your presentation needs a beginning, middle, and end. Presenters often spend most of their time organizing content and very little on their opening and closing statements-perhaps the most important parts of your presentation.
An audience is most attentive at the beginning of your presentation, but it can turn off quickly. Take advantage of this small window of opportunity with a well-honed opener that grabs your audience and conveys the main point of your presentation in the first few minutes.

Follow your main ideas with analogies, quotes from current newspapers or magazines, personal stories, examples, illustrations, relevant statistics, or visual aids.

Audience attention and retention peak again with your closing statement. Integrate your opening points into your closing statements. This shows cohesiveness and gives your presentation a powerful ending. Closings will impress your audience if they are challenging, a summary of your key points, suggest an agreement or recommend specific action, or present quotes, facts, or statistics

.
Step 6

Practice Your Presentation
I
It's a rare individual who can take even a well-prepared presentation and deliver it effectively on the first attempt. Most of us have had the experience of planning a presentation that looks good on paper only to have it fall flat in the real world.
Preparation is not complete until you have rehearsed your presentation, whether practicing aloud to yourself, using an audio-or-videotape recorder, or giving a "dry run" before someone who can respond like your intended audience.
Each of these six steps offers a separate and distinct contribution, and none of them should be overlooked. When you take the time to move through this six-step process, it should guarantee that your next presentation is delivered LOUD AND CLEAR!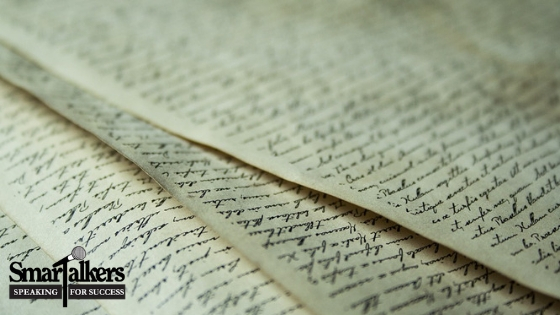 Within the word, "swords" is the word "words". This is an easy way to remember your words, like swords, get you into and out of trouble.
When your words become arrows directed at a specific positive target the point of your words become inspiring and uplifting.
Allow your words to guide and teach about the things you have spent your life discovering.