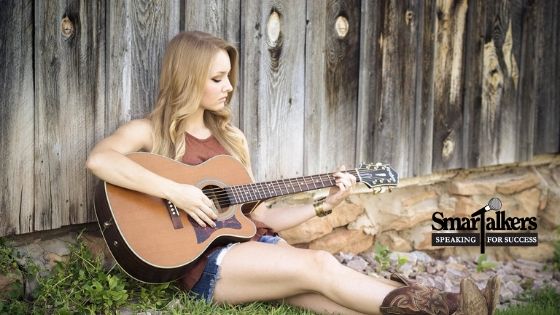 A new summer program called Songland caught my attention when I watched how three superstar professional musicians use their individual areas of expertise to help unknown songwriters hoping for a break into stardom get their song chosen to record for global release. As stated in the press release for the show:
"The panel assesses the lyrics, arrangement, rhythm, melody, and message and discusses ways to adapt the songs to fit the style, taste, and ability of the guest artist. In the studio, the producer and songwriter will then work to customize the song for the guest artist. By episode's end, the artist will select a song to record for a global release."
Wow, I thought! This is what I do for my clients in crafting and delivering their presentations.
Here are the similarities:
The songwriter is the expert because they wrote the song.
My client is an expert because they know their topic.
The songwriter needs to know their audience, in this case, they need to adapt their song to fit the style, taste, and ability of the guest artist. My client needs to perform an in-depth audience analysis audit in order to ensure it is crafted to meet the needs and wants of the audience.
The songwriter needs to present it in a way that connects with the guest artist through the music, words, and overall color of the song, including the rate/pace of the words, the tone of the song, and the feeling the song evokes.
For example, if the song is being pitched for a movie like The Fast and The Furious, which was the focus of one of the guest artists, it needed to be fast-paced, with a catchy rhythm, and an overall powerful tone. When pitched to John Legend, a more mellow singer-songwriter, the performance needed to have a soft, sweet and low-key tone.
This is the same for my clients. They need to identify and practice, through their body language and tone of voice, the ability to ensure their presentation matches their message and the style of their audience.
If the content of the presentation has excitement to it, the presenter needs to show this emotion through gestures and vocal expressions including, loudness variations, a more rapid pace and a variety of vocal inflections.
If the content has a more serious nature to it, the presenter needs to tone down gestures and voice attributes, including loudness, pace and pitch variations.
The takeaway is this: whether you're crafting a song or a presentation, you must know who your audience is and create the emotion and content that connects with them in order to be successful.
Remember, every audience is tuned into the radio station WIIFM, What's In It For Me!
If you'd like more information about how you can be a successful crafter and presenter of your message, I'd welcome the opportunity to speak with you. Contact me for a free consultation.