Are you uncomfortable speaking in public?
Do you have a presentation to give and have so much information you don't know where to start?
Do you need to learn how to make your presentation more engaging, interesting and audience centered?
Have you been told your voice is monotone and boring to listen to?
Wendy Can Help You With These Public Speaking Concerns
and Much More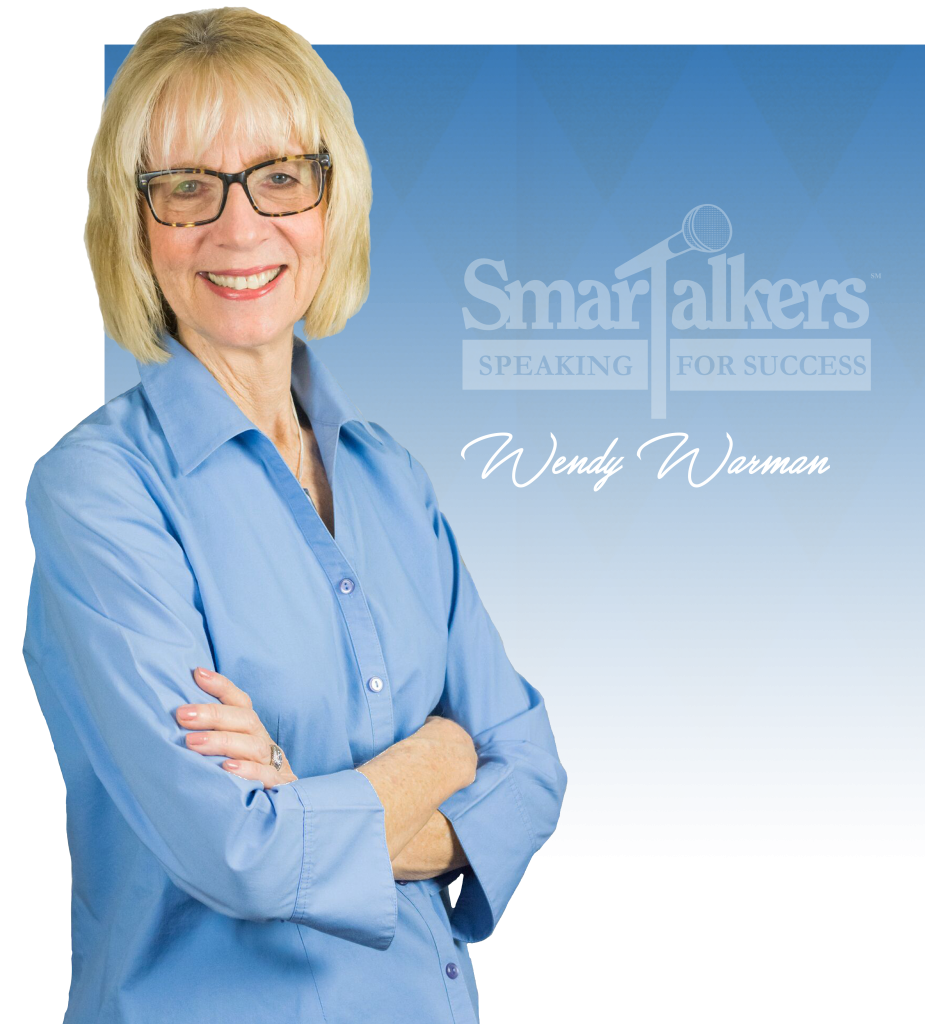 Meet Wendy Warman
Wendy Warman, M.S. CCC-SLP
Founder, President
Certified Speech Pathologist • Speaker • Author • Trainer
Discover how to improve your public speaking and communication skills with Wendy Warman, nationally known expert in the field of communications, an award winning professional speaker and co-author of the popular book, Loud and Clear.
Specializing In:
Public Speaking Training/Coaching

Overcoming Fear of Speaking

Active Listening Skills

Influencing and Persuasive Communication Skills

Assertiveness Skills
Wendy's Book Will Help Give You the Tools You Need to Excel at Public Speaking
Loud and Clear shows you six steps for planning any technical or business presentation.

It discusses the best use of audiovisual aids and explains the basics of set-up and delivery.

Loud and Clear's practical, step-by-step advice has helped more than 300,000 technical experts become expert presenters as well.

Whether you present proposals to new clients or a weekly status report, Loud and Clear will help you deliver your message clearly and confidently.
What Clients Say About Wendy's Training Programs
"Numerous employees have communicated to us that your training class was one of the best they have attended."
J. Fulbright: Director of Training, Honeywell



"Wendy was very receptive to understanding the way we do presentations and adapted the training towards our needs. This is the most useful course I've had in years on giving presentations. Well done."
MacDill AFB Special Ops Division
Some of the Organizations that Have Benefited from Wendy's Expertise Include:
Wendy Works with Professionals Who Want to Learn How to Expertly Communicate with Confidence.
Contact Wendy
P: 863-696-3609
Sign Up For Our Newsletter