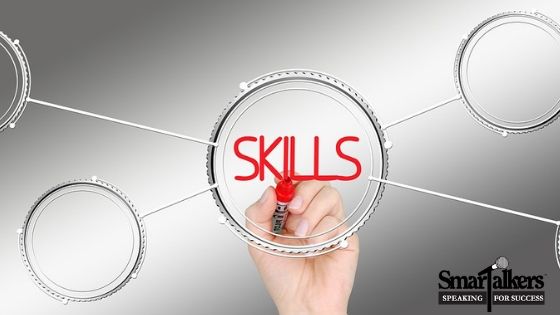 5 Essential Communication Skills Needed to Be a Good Communicator
For those of you who follow me on LinkedIn and Facebook, you know I'm passionately against communication skills being put into the category of soft skills. Here's just another reason why communication skills are essential skills, not soft skills!
A recent article from Inc. magazine stated Jeff Bezos, Amazon CEO, recognized the value of 1 "essential" job skill even before he had a name for his company. You guessed it!
Bezos was quoted as saying "Top-notch communication skills are essential."
Bezos recognized very early that job candidates who were skilled in one area–like coding and engineering–would still fall short of their potential if they didn't have the ability to communicate and collaborate with others.
Recently, LinkedIn surveyed 4,000 hiring professionals, with "leadership and communication" topping the list of must-have job requirements.
Here are 5 key communication skills that are essential for your success in the workplace:
Rate yourself on a scale of 1-5. 1 being the lowest and 5 the highest.
Listening:

not only to words being said but the message behind the words. Ensure the accuracy of what you've heard by asking clarifying questions or paraphrasing what you've heard.

Nonverbal communication

: effective eye contact, use of hand movements to match your message, and tone of voice to bring life to your message.

Communicate with clarity, confidence, and conciseness:

Confidently presenting your message that is clear and concise will ensure a successful communication encounter.
In an upcoming training session, I'll be providing to a software development company, this was the most requested area to address as it relates to communicating one on one and to a group.
Empathy:

Using phrases as simple as "I understand where you're coming from" demonstrate that you have been listening to the other person and respect their opinions.
Even when you disagree with an employer, coworker, or employee, it is important for you to understand and respect their point of view.
Giving and receiving feedback

: Giving well thought out feedback will result in a high return on your investment. People respond and are motivated by constructive feedback even if it's not always positive but delivered in a way that's respectful and truthful.
Similarly, you should be able to accept and even encourage, feedback from others. Listen to the feedback you are given, ask clarifying questions if you are unsure of the issue, and make efforts to implement the feedback.
Well, how did you do? If you scored 3 or lower, I'd welcome the opportunity to talk with you about ways to improve your communication skills…The essential skill.
Contact me through my website: www.smartalkers.com or email: wendy@smartalkers.com
You can also follow me on LinkedIn and Facebook for more tips on public speaking and communication skills.
Communication is not a soft skill; it's an essential skill.