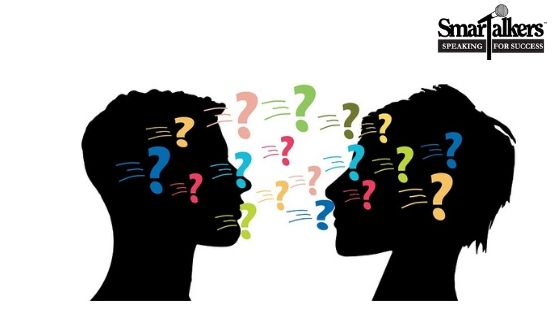 How often are you asked, "What do you do?" Are you prepared to answer in a clear, concise, and compelling way? Or do you say, "I'm a ____________." End of conversation. Creating your elevator pitch will take time to get it right. I think of a quote from Mark Twain, "Give me three weeks to prepare for an impromptu speech."
Here are six steps to consider, keeping in mind that your approach will vary, depending on your goal.
Determine Your Goal
Do you want to promote a product that you sell?, Do you want to promote your business or the organization you work for to potential new clients? Or do you need to pitch to a hiring manager of a company you'd love to work for during a networking meeting?
Briefly explain what you do. For example, when I'm asked what I do, and I'm wearing my speech therapist's hat, my response used to be, "I'm a speech therapist." In order to keep from getting the usual response, "Oh that's interesting.", end of the conversation, I have now come up with the phrase, "I change brains!" referencing my work with people who have had some type of brain injury. Since changing to this approach, I will get a puzzled look and quickly be asked for clarification, which creates an opportunity for discussion. That's the key! You want them to ask for more information about what you do.
Ask yourself this question, "What do I want my listener to remember most about me and what I do? Your pitch has to excite you first. People will remember your enthusiasm when presenting your pitch.
Here's an example that was shared with me. " I recently developed this pitch for a networking event to promote my company. "My company writes mobile device applications for other businesses." Pretty boring, right? So I changed it to this. "My company develops mobile applications that businesses use to train their staff remotely. This results in a big increase in efficiency for an organization's managers." Quite a difference! This pitch is more interesting and shows the value that this company brings to its clients.
Communicate your USP-Unique Selling Proposition. What makes you and your company different from others that do what you do? What is unique about it? When working with clients on developing their elevator pitch, I find this is the most difficult question to answer, but well worth the effort. When I'm promoting SmarTalkers, my public speaking training and coaching business, I'll promote the fact that I'm a certified speech pathologist, which many public speaking coaches are not, and that I've co-authored a book on public speaking skills that has sold over a quarter of a million copies.
4. What is your USP?
If appropriate, engage with a question. Open-ended questions (questions that can't be answered with a "yes" or "no") are advisable to involve them in conversation. For example: I might ask, "How does your company prepare employees who have to give presentations?"
5. Put it all together
When you have completed each section of your pitch, put it all together. Read it out loud and time it. Your pitch should be no longer than 20-30 seconds. If it's too long, you'll risk losing the person's interest or monopolizing the conversation.
Practice
Practice makes permanent! Practice your pitch on friends and colleagues. Listen to their constructive feedback. Always share what your goal is before you present so they'll understand where you're coming from. Body language and tone of voice will also play a very important part in creating interest.
In summary, your elevator pitch needs to be a brief, persuasive speech that will create interest in what you and your organization do. You can also create one to create interest in a project, idea, or product.
What's your elevator pitch? I'd love to hear from you!